Read 'Kamikazi & Ari: Part 1' first!
At this point we decided the best thing to do was to try to get the two out of the arena into a smaller, covered area where Kamikazi would let the foal stay close and so that the baby could stand up easier. After we got the pen set up the way we wanted it, we slowly walked the two horses toward this area. When we got there we could tell that the foal was exhausted. It was maybe 4:30am at this point and the baby still hadn't had any colostrum. Kamikazi was still being difficult and we, again, assumed it was because it was her first foal. We decided to collect some colostrum and feed it to the foal in a bottle. Now, before I go on I want to add that we did not make this decision on a whim, it was discussed in depth about the pros and cons of starting to bottle feed this baby. We tried to let them figure it out and we waited for a long time before doing this. We wanted it to be natural and for them to not need assistance but when the foal started struggling to stand up even on the dry ground we decided to act.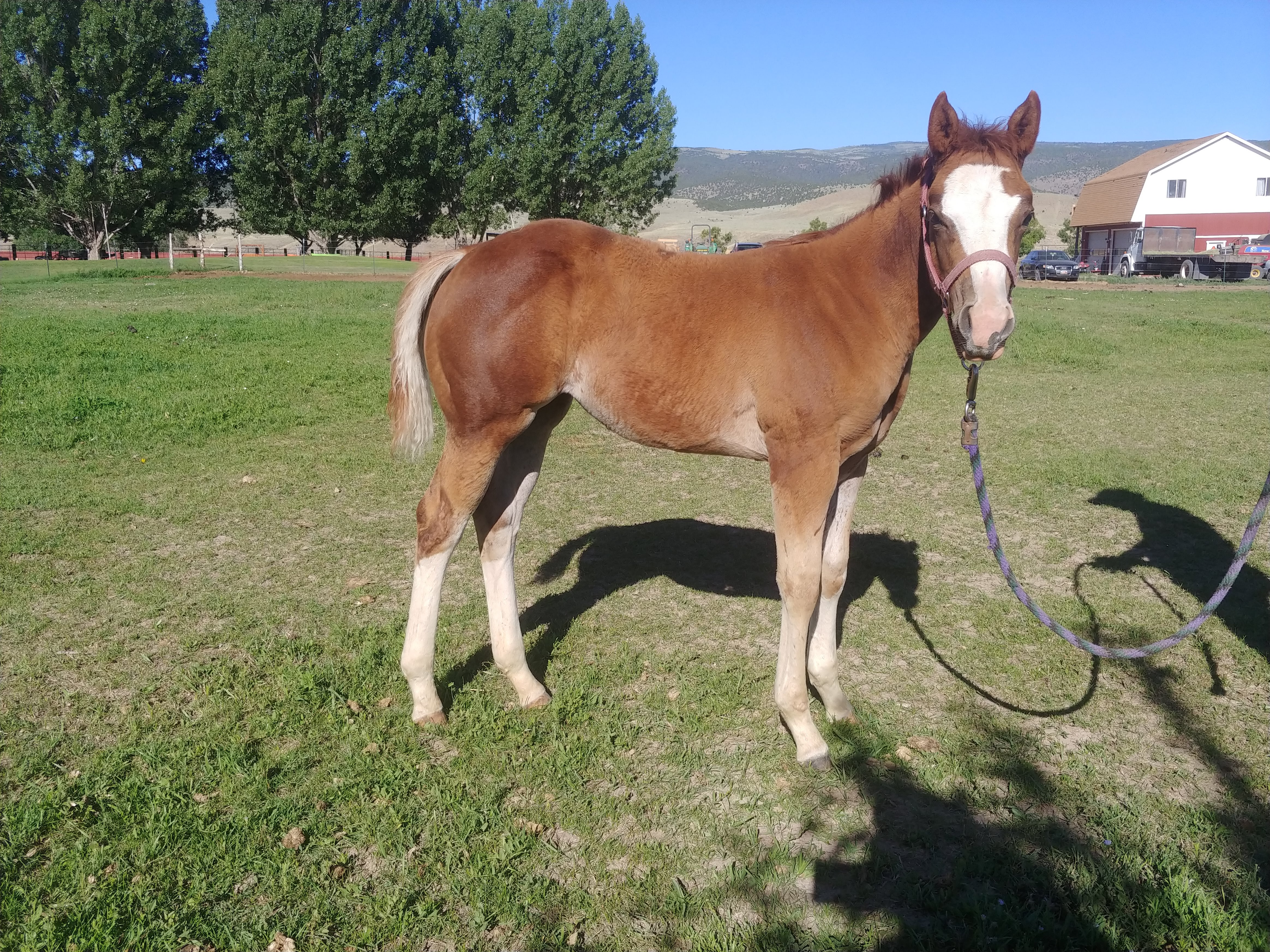 Kamikazi let us collect colostrum from her and we were able to get some to the baby. We tried using the bottle but the baby wouldn't suck so we ended up filling a syringe and getting as much into the foal as we could. After 20 minutes or so the foal stood right up, we were able to help her get into a position to drink from Kamikazi and mamma let her, FINALLY! Two of us stayed up throughout the rest of the night (or I guess morning at that point) to keep an eye on the horses. Kamikazi would still act unusual when the foal would try to eat but eventually she would stand still and let it latch on.
Throughout the following day a few of us would go check on Kamikazi and the baby to see how they were doing. The baby seemed to be doing well, but Kamikazi still seemed uncomfortable. It was later in the day when our head wrangler finally noticed what was wrong.
Stay tuned for 'Kamikazi & Ari: Part 3' coming tomorrow!